Do you want to make a big change in your career and lifestyle ?

You are not satisfied anymore with your job or situation, you want more out of life and you are wondering if this is the right time to jump.

​You want to start a new business or take the next big step in your career and you don't know how.
​
You have worked hard to be where you are and you don't want to lose it all but you also feel there is something else you want to do.

You are interested in personal development and believe that investing in yourself is the way to go.

Hello, my name is Guillaume Petit-Jean, I help driven individuals make impactful and lasting changes in their career and in their lives.
Defusing The Past

You want to stop wondering what's best for you and postponing important decisions. You want to let go of some limiting beliefs or negative patterns from your past. You want to learn practical and efficient tools to deal with daily frustrations and inner chatter.

Live Your Vision

You want to refine your goals and you want to have clear priorities. You want to align your values and your strengths with your projects to be more fulfilled every day. You want to build an inspiring vision with a strategy and a specific plan for your future.

Thinking Into Results

You want to get massive results. You have a specific goal but don't know how to achieve it. You want to be more productive and more efficient in your daily activities. You want to develop a success mindset and learn proven methods of peak performance.
Powered by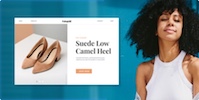 Create your own unique website with customizable templates.